Since its inception the conductor of The Singers has been Donald Halliday.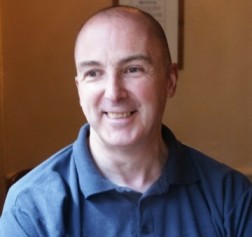 Donald was born in the Highlands of Scotland. He studied at Dingwall Academy winning prizes for Music, Mathematics and Religious Studies. He was awarded a competitive Rosehaugh bursary to study at Edinburgh University
Edinburgh
Donald sang with a number of choirs and was organist and choirmaster at various city churches. These included the Edinburgh University Singers and the Glee Club. While Director of Music at Nicolson Square Church he founded and presented the Zimmermann's Coffeehouse series of early music concerts which played for several years to packed houses during the Edinburgh Festival. He was described by the Glasgow Herald as 'one of those outstanding artists which the Festival Fringe brings to public attention from time to time' and performed several times on BBC Television's Festival programmes. Donald gave and organised many concerts as a conductor, organist and early woodwind player. He was a winner of the Concerto Competition at the Edinburgh Competition Festival.
London
An award from the T. Ernest Cooke Trust enabled Donald to go to London to take the postgraduate early music course at the Guildhall School of Music and Drama. His tutors included Anthony Rooley and Phil Pickett. Donald extended his activities into early dance becoming a member of Madeleine Inglehearne's Companie of Dansers. He also became involved with the South London Theatre Centre where, as well as becoming Deputy Chairman, he was Musical Director for a number of musicals including The Wizard of Oz, Stop the World and O What a Lovely War. He was a founder member of and woodwind tutor at the London Early Music Centre. He played recorder in the band for Belmont School's production of The Ballad of Salomen Pavey which was presented at the Young Vic, the National Theatre, and broadcast on ITV. Donald also appeared on the BBC's The Generation Game and Blue Peter.
Newcastle
Moving to Newcastle Donald became Director of Music first at St Andrews Church and then at St Thomas the Martyr in the Haymarket. He formed the St Thomas Singers while at St Thomas' – but neither he nor the choir currently maintains any links with that church, reflected in the choir's current name The Singers. Donald has acted as guest conductor and organist for various choirs and was Musical Director of the Felling Male Voice Choir for a time. Donald conducts The Singers on their regular visits to Edinburgh, London, Durham and Cologne. Donald is a Fellow of Trinity College of Music and an Associate of the Royal College of Music. Until recently a Principal Lecturer and Programme Director at Northumbria University, he is now a part-time Senior Teacher at Newcastle University. He is currently developing his interests in videography, sound recording and elearning.