CHRISTMAS WITH THE SINGERS 2019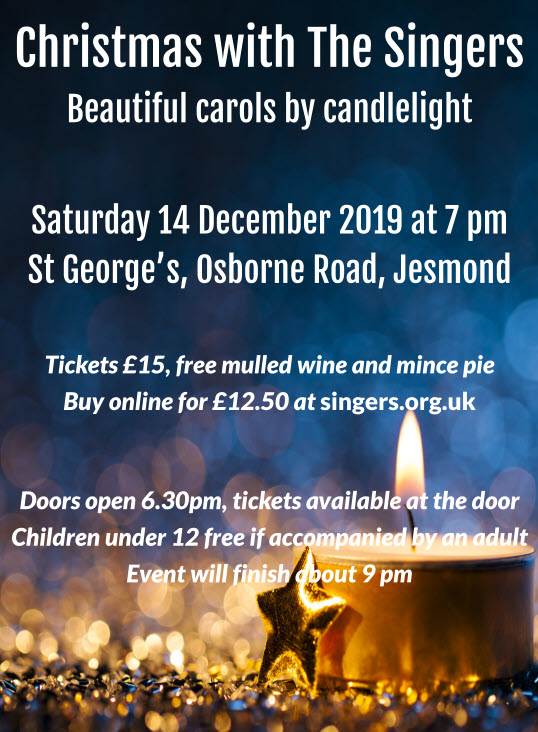 Tickets are now on sale for our annual Christmas with The Singers concert in St George's Jesmond. Last year's concert was a great success and was recorded by BBC Radio 3 with excerpts broadcast in January of this year.
This year's concert promises to be better than ever – with lots of lovely seasonal music, candles, community carols and guest artists plus free programme and refreshments. There's a special price available for tickets on our website christmaswiththesingers.com. Please come and join this remarkable group of singers for another memorable Christmas event.
---
WELCOME
Welcome to the web site of The Singers, a chamber choir based in Newcastle upon Tyne. We hope you enjoy your visit here and we look forward to welcoming you to one of our concerts – or even as a Singer – in the near future.
We have a new photograph.
Here we are in St Giles Cathedral, Edinburgh after singing for the services and giving a St Giles @ Six concert on Sunday 14 July 2019.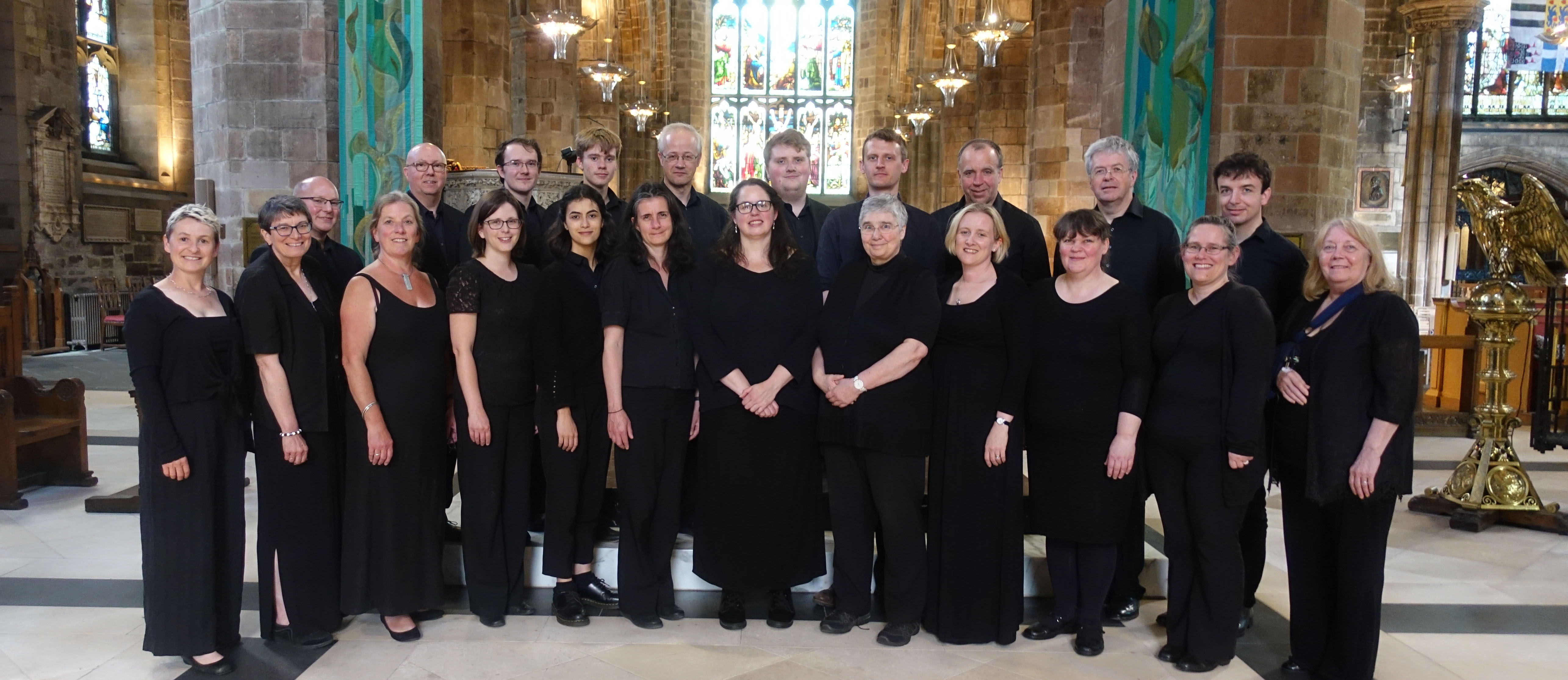 ---