TICKETS ARE NOW ON SALE FOR CHRISTMAS WITH THE SINGERS

Click poster to go to our Christmas with The Singers site for more information about our first post lockdown concert.  You can find out more about the concert and purchase tickets in advance. We've streamlined the concert for this year, but there will still be lots of beautiful Christmas music, carols for all, and, of course, mulled wine and mince pies courtesy of The Friends of St George's.
Our Book safe – Enjoy safe policy means that if you purchase tickets in advance (and save £2 on each ticket!) but have to cancel we'll refund your payment to you – no questions asked – as long as you let us know in advance. It also means that we will observe social distancing and encourage the wearing of masks as you move around the venue.
---
NEW SEASON BEGINS
We are planning to start our new season in September 2021. It will be great to meet as a group again with some previous singers returning and some promising new singers coming on board.
We'll have a great season, as always, with a fantastic repertoire of unaccompanied singing to revisit and expand … and lots of beautiful music in beautiful places.
Please contact us if you would like to join us on this new stage of our development.
---
SAD PASSING OF MARTIN CHARLTON
We are all saddened to hear of the death of Martin Charlton on 6 July 2021.
Martin was an accomplished organist and excellent accompanist. He was a close friend and colleague of our conductor and The [St Thomas] Singers during our 'St Thomas' years, 1989 – 1996, when Donald was the organist and Martin was the assistant organist at the Church of St Thomas the Martyr in Newcastle upon Tyne. We made some great music together. Our last work together was The Advent Carol Service in St Thomas' on 8 December 1996. Happy days.
Sad news.
---
EPIPHANY IN DURHAM CATHEDRAL – Monday, 6 January 2020
We were delighted to sing again for the special Epiphany Service in Durham Cathedral on January 6, 2020 at 7.30 pm. This was a very colourful, popular and meaningful service with gifts being presented at the special crib set up in the cathedral, lots of lovely Epiphany hymns, and glorious festive music from The Singers with guest organist, Kris Thomsett. We sang George Malcolm's Missa ad Praesepe (Mass at the Crib) and Peter Naylor's carol Eastern Monarchs.
Epiphany [or Twelfth Night] is the official end of the '12 days of Christmas' and commemorates the visit of the three wise men [or kings] to the stable. It is also the time that many Orthodox Christians celebrate the Nativity. A major festival then, and one which is celebrated world-wide.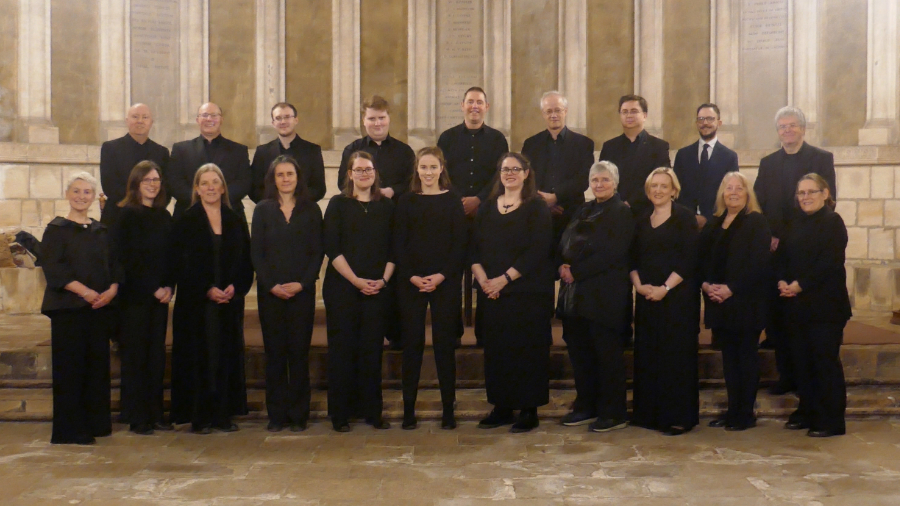 ---
CHRISTMAS WITH THE SINGERS 2019
Our annual Christmas with The Singers concert in St George's Jesmond was a great success.
This year's concert was one of our best – with lots of lovely seasonal music, candles, community carols and guest artists plus free programme and refreshments. We sang music written by some of our current singers – a premier of Go to the Child by Steve Locks, a carol by Lisa McMaster and an arrangement of Stille Nacht by Heather Harrison. We also sang traditional and new settings of carols. Our 'scratch orchestra' was bigger and better than ever – and the communal singing was a joy! The programme is available online. Here's a photograph of the band working hard at rehearsal.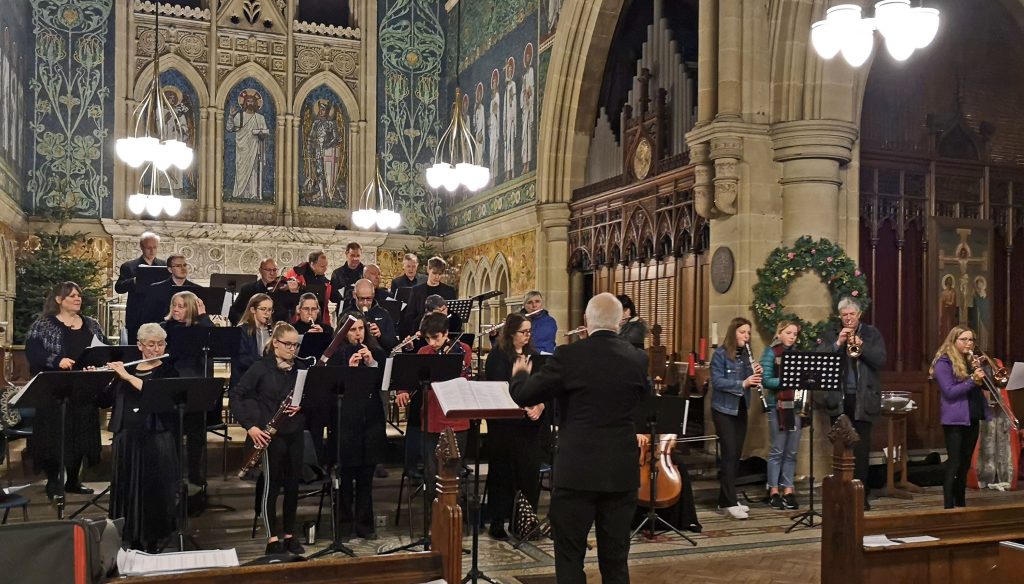 ---
WELCOME
Welcome to the web site of The Singers, a chamber choir based in Newcastle upon Tyne. We hope you enjoy your visit here and we look forward to welcoming you to one of our concerts – or even as a Singer – in the near future.
We have a new photograph.
Here we are in St Giles Cathedral, Edinburgh after singing for the services and giving a St Giles @ Six concert on Sunday 14 July 2019.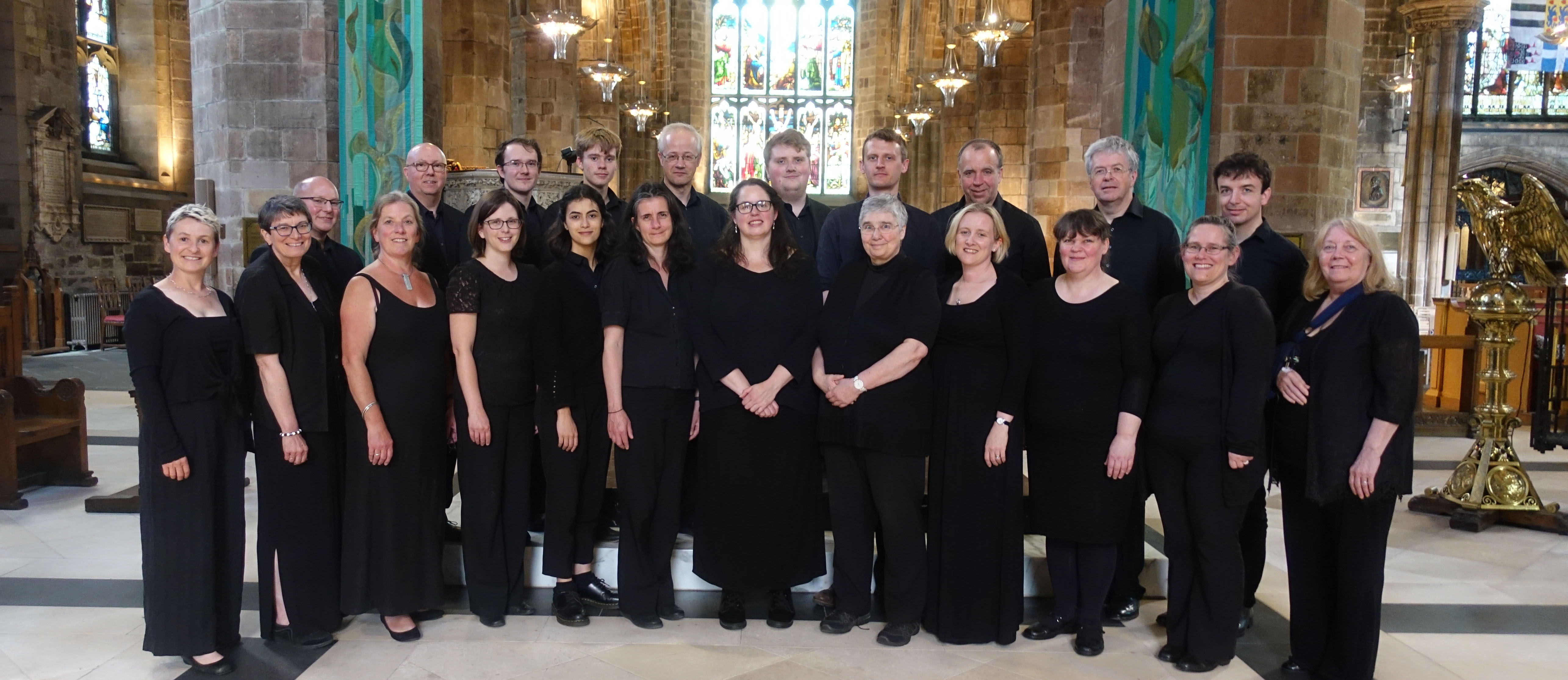 ---