EPIPHANY IN DURHAM CATHEDRAL – Monday, 6 January 2020
We were delighted to sing again for the special Epiphany Service in Durham Cathedral on January 6, 2020 at 7.30 pm. This was a very colourful, popular and meaningful service with gifts being presented at the special crib set up in the cathedral, lots of lovely Epiphany hymns, and glorious festive music from The Singers with guest organist, Kris Thomsett. We sang George Malcolm's Missa ad Praesepe (Mass at the Crib) and Peter Naylor's carol Eastern Monarchs.
Epiphany [or Twelfth Night] is the official end of the '12 days of Christmas' and commemorates the visit of the three wise men [or kings] to the stable. It is also the time that many Orthodox Christians celebrate the Nativity. A major festival then, and one which is celebrated world-wide.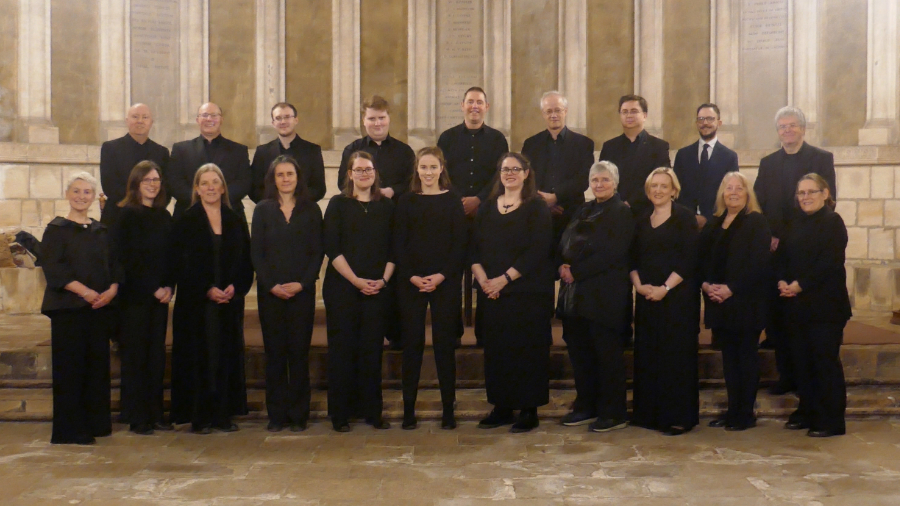 ---
CHRISTMAS WITH THE SINGERS 2019
Our annual Christmas with The Singers concert in St George's Jesmond was a great success.
This year's concert was one of our best – with lots of lovely seasonal music, candles, community carols and guest artists plus free programme and refreshments. We sang music written by some of our current singers – a premier of Go to the Child by Steve Locks, a carol by Lisa McMaster and an arrangement of Stille Nacht by Heather Harrison. We also sang traditional and new settings of carols. Our 'scratch orchestra' was bigger and better than ever – and the communal singing was a joy! The programme is available online. Here's a photograph of the band working hard at rehearsal.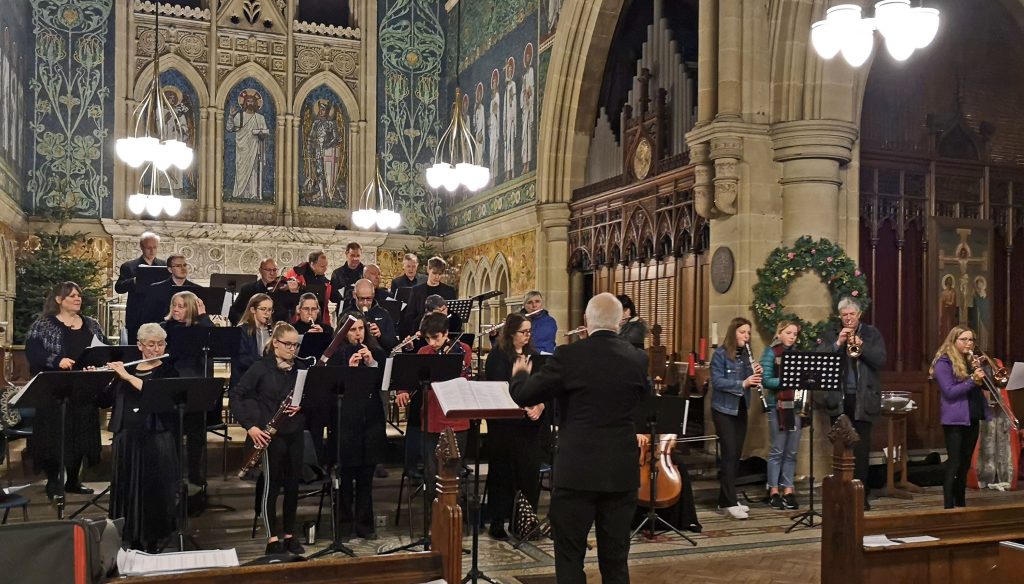 ---
WELCOME
Welcome to the web site of The Singers, a chamber choir based in Newcastle upon Tyne. We hope you enjoy your visit here and we look forward to welcoming you to one of our concerts – or even as a Singer – in the near future.
We have a new photograph.
Here we are in St Giles Cathedral, Edinburgh after singing for the services and giving a St Giles @ Six concert on Sunday 14 July 2019.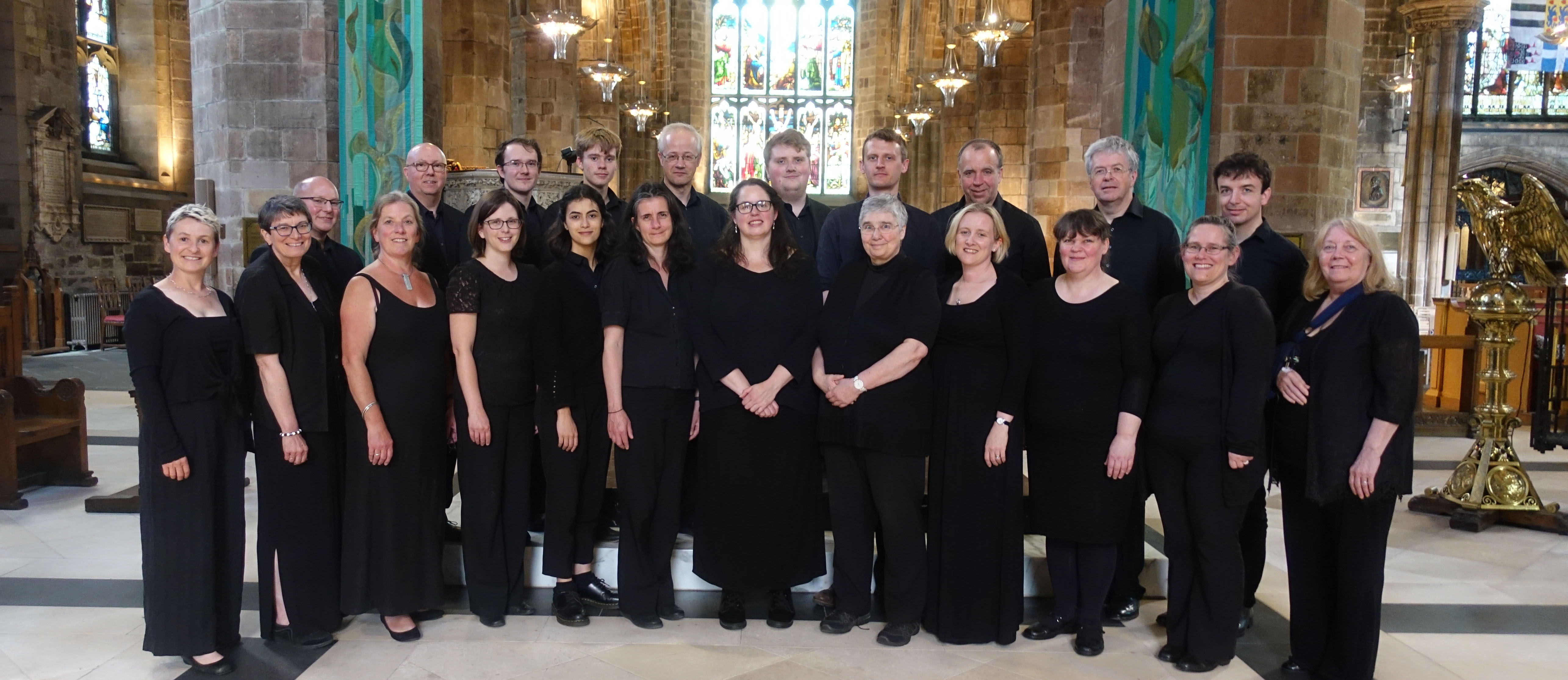 ---