Category Archives:
Information
EPIPHANY IN DURHAM CATHEDRAL – Monday, 6 January 2020
(photo DH)
One of the great delights at Epiphany at Durham is entering the floodlit cathedral in the early evening for our rehearsal and looking down an empty and incredibly peaceful nave towards the crib and the high altar – see photograph above.
We first sang for this special service in 1998 and have done so every year since then! We were delighted to sing again for the special Epiphany Service in Durham Cathedral on January 6, 2020 with guest organist, Kris Thomsett. We sang George Malcolm's Missa ad Praesepe (Mass at the Crib) and Peter Naylor's carol Eastern Monarchs.
For us, the evening went much better than might have been expected. We were down on numbers (flu, etc) but we sang well. Kris Thomsett played beautifully for us on the organ. We wanted to take a quick photograph in the Chapter House after the service. It should have gone well, but we didn't know the camera was in video mode. Anyway, here's a screen grab from the video.
---
CHRISTMAS WITH THE SINGERS 2019
Our annual Christmas with The Singers concert in St George's Jesmond was a great success.
This year's concert was one of our best – with lots of lovely seasonal music, candles, community carols and guest artists plus free programme and refreshments. We sang music written by some of our current singers – a premier of Go to the Child by Steve Locks, a carol by Lisa McMaster and an arrangement of Stille Nacht by Heather Harrison. We also sang traditional and new settings of carols. Our 'scratch orchestra' was bigger and better than ever – and the communal singing was a joy! The programme is available online. Here's a photograph of the band working hard at rehearsal.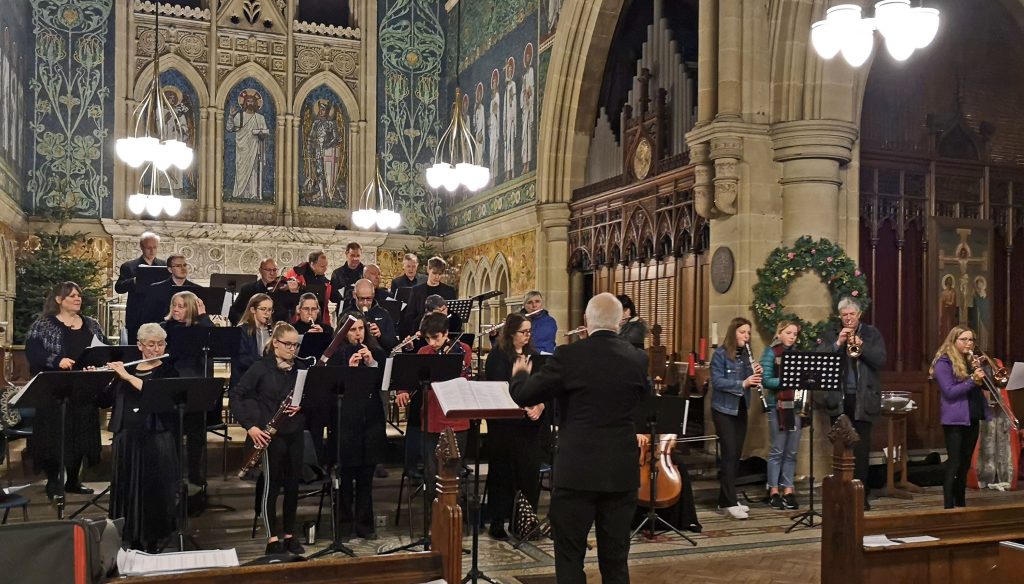 ---
WELCOME
Welcome to the web site of The Singers, a chamber choir based in Newcastle upon Tyne. We hope you enjoy your visit here and we look forward to welcoming you to one of our concerts – or even as a Singer – in the near future.
We have a new photograph.
Here we are in St Giles Cathedral, Edinburgh after singing for the services and giving a St Giles @ Six concert on Sunday 14 July 2019.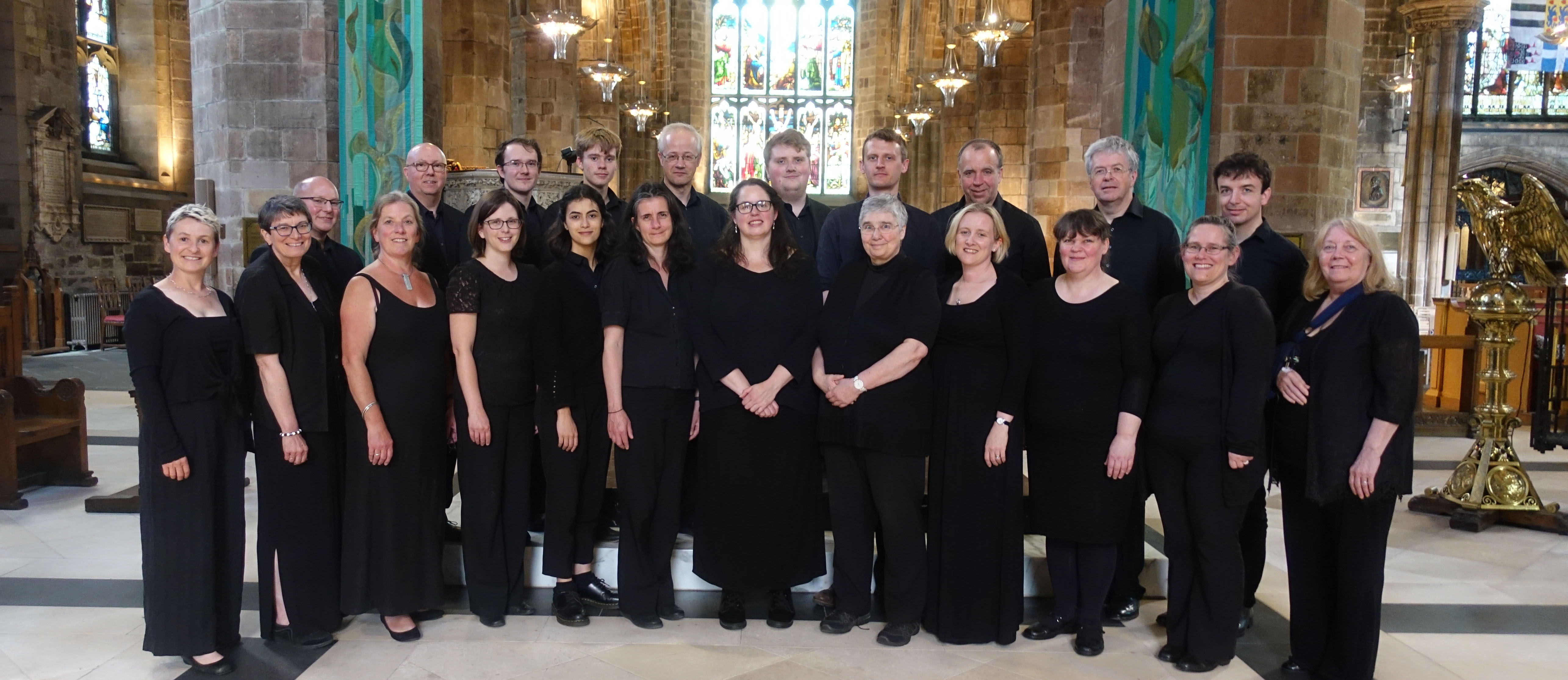 ---